Analyst, Technology Resume Samples
Analyst, Technology Resume Samples
4.6
(
74
votes) for
Analyst, Technology Resume Samples
The Guide To Resume Tailoring
Guide the recruiter to the conclusion that you are the best candidate for the analyst, technology job. It's actually very simple. Tailor your resume by picking relevant responsibilities from the examples below and then add your accomplishments. This way, you can position yourself in the best way to get hired.
Craft your perfect resume by picking job responsibilities written by professional recruiters
Tailor your resume & cover letter with wording that best fits for each job you apply
Resume Builder
Create a Resume in Minutes with Professional Resume Templates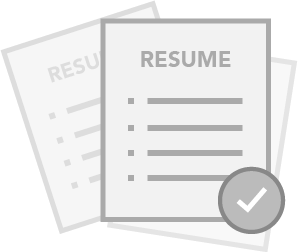 CHOOSE THE BEST TEMPLATE - Choose from 15 Leading Templates. No need to think about design details.
USE PRE-WRITTEN BULLET POINTS - Select from thousands of pre-written bullet points.
SAVE YOUR DOCUMENTS IN PDF FILES - Instantly download in PDF format or share a custom link.
26108 Feest Circle
Houston
TX
26108 Feest Circle
Houston
TX
Phone
p
+1 (555) 325 3273
Technology Control Analyst
Wilkinson Group
Technology Control Analyst
Provide expertise and knowledge of current industry trends in information and security standards to improve controls across the LOB
Assist in reporting and metrics management aligned with all facets of the CB IT Risk Control Program including Cyber and Technical Controls
Proactively work with technology and product managers to identify potential issues and ensure effective remediation
Promote teamwork and leadership behaviors within the TCO function, across the LOB and at the firm-wide level
Drive effective risk mitigating controls designed, deployed, and monitored by the application owners, developers, and support teams
Drive a risk mitigating culture within Banking Technology aligned to proactively identify, assess, and manage inherent risks within our platforms and services
Lead /Assist in key control areas such as SOX, Risk-Control Self Assessments, etc. testing and review
Technology Analyst Co-op
Schimmel-Marvin
Technology Analyst Co-op
Consolidating work request reports and creating detailed reports on team performance
Provide technical assistance to Team members & clients
Meet established service levels to ensure satisfaction and manage customer expectation
Follow established processes for problem resolution
Working knowledge of desktop hardware and software and their integration
Exposure to desktop / server security, networking and virtual technologies
Assist with remote access and desktop support
Senior Performance Analyst Technology
Anderson, Wilkinson and Hagenes
present
Senior Performance Analyst Technology
present
To provide general assistance to other members of the team
To provide ad-hoc support to Technology Finance team requests
Build a business partnering relationship in Technology to drive performance insight
To ensure variances to target are fully explained and provide support in following up on mitigating actions
To support P2P process improvement activities (GRIR/clearing/non-compliance)
To support the administering of the recharges process (communication with EF, review work for accuracy/completeness, resolve ad hoc queries)
Adhering with the tasks outlined in the EMS/QMS Systems of EBSC
Bachelor's Degree in Computer Science
Bachelor's Degree in Computer Science
Bachelor's Degree in Computer Science
Certified Business Analyst Professional
ITIL Certification
Working in a cross-functional team environment
Experience with MS products (esp. Project, Excel, PowerPoint, Outlook)
Testing experience (writing test scripts/plans, coordination)
Experience with MS Team Foundation Server (TFS)
Database experience, especially MS SQL
Experience managing small to medium sized efforts
At least 3 years of experience as a Business Analyst
Full SDLC experience
Create a Resume

in Minutes
15 Analyst, Technology resume templates
Read our complete resume writing guides
---
Analyst, Technology Resume Examples & Samples
Collaborate with Technology resources to develop estimates and implementation plans for technical solutions within approved budgets
Engage with infrastructure teams to resolve client technology issues
Keep current in emerging technologies and effectively share knowledge
Analyze available facts, constraints and probable consequences to resolve complex and ill-defined issues
3 years of Project Managment experience
3 years of unit/system implementation experience
Relevant technical or project management experience/certification(s)
Risk Analyst, Technology Resume Examples & Samples
Performs data collection and analysis in support of information security project activities
Analyze data through consistent application of methodologies, drawing from best practices
Collaborates with various business units across the firm to develop roles, perform attestations, and create access rules which address risk
Identifies, evaluates, and develops opportunities for process improvement, training and awareness materials to educate users on security best practices
May provide support for metrics collection and reporting related to security focus areas
Creates requirements, and translates business needs for a technical audience
May lead small to medium sized projects or participate on project teams
Respond to audit inquiries as needed
Maintain documented procedures
Minimum of a bachelor's degree in Computer Science, MIS or related degree and two (2) years of related experience in auditing, risk assessment, information security, or combination of education, training and experience
Experience within a highly regulated environment like Financial Services highly preferred
Identity and Access Management (IAM) knowledge in products such as SailPoint IIQ or similar
User Access Certification Process (Attestation)
Mining, defining, and creating roles for Role Based Access Control
Experience creating Separation of Duty (SoD) policies
Life Cycle Management and provisioning using IAM-based software
Advanced Excel experience (Pivot tables, macros knowledge, vlookups)
SQL experience and an understanding of database design principles preferred
Technology Operate Analyst Resume Examples & Samples
Provide production and non-production environment support for Market Risk suite, Market Data and Trading Applications
Maintain Business Process Indicator of 99.99%. This includes monitoring of the environment, monitoring and managing incidents, escalations, and tracking incidents
Analyze data processing problems to implement and improve resiliency of the application supported
Provide technical leadership for key components like the in-house built Calculators, Country Risk / Market Risk pre-dac processors, Market Risk Process Flow Control
Coordinate and perform deployment, installation, configuration, troubleshooting, maintenance and support of various Application servers and Web Server environments for production and non-production environments
Partner closely with Application Development, Testing team, upstream and downstream consumers and other L2 Operate teams
Participate in the 24x7 on-call rotation for application support of production related issues
Improve productivity, supportability and efficiency by automation of repeatable tasks using tools and scripting
Create and improve system documentation (Run books, FAQs)
Chair and participate in Project Working Group to improve production stability
Basic SQL – Should be able to query database (Oracle, Sybase, SQL Server) understand the code and suggest tuning/changes/improvements
UNIX – Basic understanding of unix commands and should be able use them to look at logs and other server based service. Should be able to debug/write shell scripts
JAVA – Coding/Debuging experience. Should be able to look at logs to debug issues
Knowledge of any application server - preference is IBM websphere portal
Knowledge of Informatica, Autosys scripting & Job scheduling
Knowledge of Cluster Architecture environment
Product knowledge of Market Risk, Market Data and Trading Applications
Excellent communication skills and confidence in high pressure environment
Ability to multitask and work effectively under extreme pressure and stress
Ability to lead and drive multiple tasks concurrently
Excellent team work
Technology Business System Analyst Resume Examples & Samples
1-3 years experience as a business analyst within a technology organization
1-3 years experience in BA techniques such as process models, data flow diagrams, or other diagramming tools and models
1-3 years experience in business systems analysis functions
1 years experience/understanding use case modeling; skillful with scenario-based analysis and use case-driven design techniques
College degree, or specialized training or equivalent work experience
Proven ability to work closely with the business and translate business needs into functional specifications
Strong experience in software testing functions
Experience defining test strategy for all applicable phases of the SDLC, including test scenarios/acceptance criteria
Advanced skill level with SDLC processes
Strong ability to manage multiple tasks simultaneously and prioritize work efforts
Demonstrated ability to work as a team player; leading the group to develop alternative solutions to complex problems
Analyst, Technology Resume Examples & Samples
Creates detailed business requirements for functional (e.g., business processes, rules) and non-functional (e.g., data, security) capabilities
Provides support for application development teams including documenting business processes
Translates technical concepts to business audience and business information to a technical audience
Participates in developing estimates and implementation plans for technical solutions
Financial Services experience highly preferred
At least 3 years of experience as a Business Analyst
Requirements gathering (functional, non-functional, use cases)
Working in a cross-functional team environment
Experience with MS products (esp. Project, Excel, PowerPoint, Outlook)
Testing experience (writing test scripts/plans, coordination)
Experience with MS Team Foundation Server (TFS)
Database experience, especially MS SQL
Experience managing small to medium sized efforts
Certified Business Analyst Professional
Technology System Analyst Resume Examples & Samples
Case management, Problem Management and Knowledge management
Servicing our suite of software applications, including troubleshooting, researching and resolving issues within the specified SLAs
Installing and managing environments such as Windows Active Directory, Windows Servers, Solaris Servers, Citrix XenApp and Tomcat
Working with clients and Relationship Managers to determine the best customization options
Being available on weekends on a scheduled rotation and on needed basis after hours
BA/BS in Computer Science, CS&E, CIS, Engineering or other quantitative fields required
0-2 years of technology support experience
Experience with Microsoft operating systems
Basic programming knowledge
Excellent communications skills, problem-solving abilities and strong analytical aptitude
Comfortable working with all levels of IT, developers and business management
Ability to meet timetables and deadlines and to effectively prioritize multiple projects
Ability to work effectively as part of a team of professionals
Programming or scripting knowledge such as C++, shell and batch scripting
Experience with Salesforce.com and JIRA
Experience with Windows Server 2003/2008/2012
Experience with Citrix XenApp and VMWare
Microsoft Certifications (MCP/MCTS/MCSA)
Experience with UNIX Solaris
Lead Analyst Technology Resume Examples & Samples
Responsible for the day to day hardware and software support
Manage internal infrastructure projects across multiple platforms
Drive process improvements in existing hardware, software and processes to increase productivity and reduce cost
Work closely with IT in exploring new functionality where possible
Serve as a liaison to other technical teams
Bachelor's Degree in business or a related Degree with a minimum of 4-years of experience in Risk Management, Finance, or other related roles. (or High School Diploma / GED and 9 years of experience in Risk Management, Finance, or other related roles)
Strong project management skills and proven ability to work with various levels of management and external resources
Excellent written & verbal communication skills, including strong PowerPoint and Excel skills
Strong problem solving skills; ability to critically think and systematically analyze and detect patterns, identify root causes and design creative solutions
Prior working experience with analytical tools and techniques
Strong project management and change management skills
Knowledge of commercial and experience in consumer and commercial bureau data and processes/attributes/scoring techniques
Basic to intermediate SAS skills, especially SAS BI tools and SAS Risk Analytics tools
Experience supporting Risk Analytics teams
Strong business background combined with an IT mindset to deliver results
Demonstrated ability to partner with IT on cross functional projects
Understanding of Risk Underwriting and Portfolio Management approaches
Working knowledge of Strategy Secision Studio (SDS), PowerCurve, Dataview 360 and Qlikview
Senior Credit Analyst Technology Resume Examples & Samples
Hands-on constructing and maintaining credit peer groups and relative value data sets, including modeling
Facilitate research and analysis between all relevant Bloomberg analysts, including those at Bloomberg Intelligence, Bloomberg Government and Bloomberg BNA
Write research on a regular basis and communicate it to relevant Bloomberg terminal clients via phone calls, in-person meetings, and online chat
Create and manage partnerships with key external market professionals, including clients and prospects, to identify additional commercial opportunities
Identify, support and maintain critical data and functionality on the Bloomberg terminal
7+ years of buy-or-sell side credit research experience, specializing in the Technology, Media & Telecommunications (TMT) sector
Exceptional primary research and writing skills
Experience interpreting financial statements and performing quantitative financial, cash flow, and liquidity analysis
Knowledge of advanced concepts, practices, and procedures of finance and accounting
Marketing or business development experience
Excellent oral communication and presentation skills
Self-starter, independent thinker and collaborative team player
Strong organization skills and capable of handling multiple projects
Bachelor's Degree in Business, Finance, Accounting or related discipline or equivalent experience
CFA designation and/or MBA degree is preferred
Knowledge of the Bloomberg Terminal required
Technology Asset Analyst Resume Examples & Samples
Analyze and track software licenses, hardware and telecom, entitlements, deployments and maintenance
Analyze installed software licenses and ensure compliance with license agreements and advise management of any possible risks, exposures and remedial action
Analyze hardware, software and telecom data through a variety of data sources (Asset Management systems, database, reporting tools and spreadsheets)
Analyze software license pools to assess license availability for redeployment or if new licenses are required
Maintain and monitor hardware, software license and telecom maintenance agreements to ensure completeness, accuracy and timely maintenance renewals and seek opportunities for savings
Validate hardware, software license and telecom maintenance inventories ensuring data integrity and completeness
Work with internal stakeholders to obtain the necessary hardware, software and telecom deployment reports
Schedule and meet with software vendors on a regular basis to review entitlements and finalize license and maintenance true ups
Manage and execute the validation, preparation and submission of hardware, software license and telecom orders and maintenance renewals for PO processing
Review vendor proposals for accuracy and prepare analysis of findings and recommendations
Maintain hardware, software licensing and telecom maintenance financial allocation schedules
Assist in maintaining financial tracking of hardware, software and telecom maintenance
Perform Ad Hoc licensing, maintenance and financial analysis and reporting
Assess process requirements; complete research and analysis to determine viable solutions; make recommendations for alternatives and enhancements
Successful candidates must exhibit CIBC's values of trust, team work, and accountability
Experience with Software Asset Management
Excellent analytical and communication skills
Ability to effectively manage multiple activities of varying complexity in a complex operational environment while under time constraints
Post-secondary diploma/certificate in information technology and/or business (or equivalent work experience)
Strong team skills with the ability to motivate and lead a team over a wide range of activities
Familiarity of telecom, server hardware and software licensing, maintenance and contracts
Ability to analyze and interpret large volumes of data with the appropriate balance between efficiency and accuracy/attention to detail
Ability to resolve complex issues
Work with multiple data sources to solve problems
Work in a matrix environment to provide analysis and supporting documentation detailing software installations and contractual requirements
Demonstrated ability to work across departmental and geographic boundaries as well as through senior management structures
Demonstrated organizational, interpersonal and project management skills
Excellent written and verbal communication skills coupled with a strong orientation towards customer service
Must have excellent Excel skills and be detail oriented
Demonstrated knowledge and ability in developing and executing analysis, interpretation, measurements and metrics
Knowledge of Business Process Design
Demonstrated ability to understand, monitor, update or enhance existing business or work processes.  
Senior Analyst, Technology Risk Management Resume Examples & Samples
Providing independent challenge to business line assessments and analysis of operational risk and controls and identifying lines of inquiry and review. As operational risk is inherent in all business activities, the review and challenge process requires the ability to complete this activity for assigned business groups on a continuous cycle
Providing operational risk and control advice to business lines on technology risk priorities, industry best practices, and emerging trends to enhance risk mitigation strategies. This requirement includes the ability to work with senior leaders and experienced employees
Supporting the Senior Director in managing the Technology portfolio. Includes review and documentation of portfolios' financial, operations and legislative controls, performing quality assurance, facilitating and coordinating reporting activities in compliance of SOX and legislative requirements. Provide subject matter expertise to clients requiring assistance with their controls documentation, testing and management evaluation
Analyst, Technology Resume Examples & Samples
Minimum of a B.S. in Computer Science, MIS or related degree and three (3) years of related experience or a combination of education, training and
Application development and project life cycle methodologies and standards
Project selection and approvals; budgeting and business case preparation and analysis; and project initiation and planning, including work breakdown structures and forecasting
Concepts of risk management, issue tracking, change management and requirements gathering
Information technology support and technical documentation
Portfolio Technology Asset Analyst Resume Examples & Samples
Manage, negotiate and resolve project risks effectively
Must make decisions, negotiate with customers and overcome obstacles
Identify, manage and resolve complex issues, preventing escalations, where possible
Must be able to work within a matrix organization – balancing the needs of the customer against firm initiatives and goals
Manage multiple and diverse colleagues and stakeholder expectations to effectively manage the acquisition and use of assets within our portfolio in alignment with customer needs with appropriate transparency
5+ years in a corporate IT environment working with multiple disciplines to deliver infrastructure capabilities, capacity, and operations team readiness for global organizations
Strong analytic skills to understand current and planned spend, trending, divergence from plan
Strong customer orientation and ability to manage customer expectations
Ability to develop improvement and optimization plans and translate them to actions
Strong financial and people leadership skills. Initiates, builds and maintains productive customer relationships
Business and financial management skills and experience including capital expenditure and amortization
Analyst Product Services & Technology Resume Examples & Samples
To assist with the Support and enhance our automated underwriting service to our advisers and customers
Oracle and advanced Oracle SQL skills
Data mining and predictive modelling tools (E.G. SQL)
Reporting tools like Tableau, Business Objects or ACCESS is desirable
Advanced Microsoft Excel skills (pivots, lookups, etc.)
Intelligence/management information reporting solutions is desirable
Data handling and trend analysis
Developing trends and insights to drive continuous business improvement
Experience with IT release processes
Senior Business Systems Analyst Technology Resume Examples & Samples
5+ years of demonstrated experience in business and functional requirements elicitation, translation and documentation
Expert level analysis skills including ability to identify patterns, potential issues and then translate those into functional and test requirements
Expert level understanding of business functional areas and management issues as well as the IT organizations systems and capabilities
Experience working within a defined development life cycle methodology (e.g. CMMI, Ameriprise Quality Management System (AQMS) environment
Experience working with Agile approach to software development (e.g. SCRUM)
Working knowledge of DocSource and/or other knowledge management tools
Experience working with the following tools: MS Office, Clarity, MS Visio, and HP Quality Center
CBAP certification
Analyst, Technology Risk Resume Examples & Samples
Able to converse with individuals and teams at various levels within Northern Trust, follow methodologies, and create clear concise deliverables
Strong aptitude to develop and maintain internal and external business relationships and to leverage those relationships in pursuit of their day to day goals and responsibilities
Basic knowledge of systems security architecture, strong consultative skills, and ability to work effectively with clients and IT management and staff
Core knowledge of basic system, network, and operating system architectures
Basic knowledge of network communication protocols
Knowledge of programming language structures and logic a plus
Knowledge of system administration concepts for Unix/Linux and/or Windows operating systems
Enterprise Security Awareness
Third party due diligence assessments
Project risk evaluations
Assessing business risks in deviating from stated control objectives
Validating company security controls
Reviewing security and technology intelligence
The candidate will also assume a number of team coordination and administrative activities including
Tracking, prioritizing, and reporting of team tasks and activities
Coordinating team meetings, webinars and summits
Maintaining team budgets and expenditures
Maintaining working papers
Maintaining out of office calendars
HBO Technology Partnership Analyst Resume Examples & Samples
Manage, maintain and run reports from STP's workflow management tool to keep track of STP projects and generate metrics on STP project completion
Act as an HBO business representative for a select tier of HBO technology vendors
Help coordinate business reviews with technology vendors and internal meetings with HBO stakeholders, and create STP presentations in support of these meetings
Create and launch surveys and compile results for vendor scorecards
Responsible for the archival, storage and retrieval of STP vendor contracts
Responsible for tracking milestones in STP vendor contracts (e.g., payment, renewal)
Act as liaison with Legal, Procurement and other HBO support departments
Facilitate the gathering of data from suppliers
Generate weekly STP highlights memos and communicate status updates to HBO stakeholders
Field calls from HBO stakeholders about STP projects in progress
Create deal summaries once contracts have been completed
Help coordinate STP's participation in industry events (e.g., CES, NAB)
Technology Ficc Technology Asia Fx IT Frontline Analyst Resume Examples & Samples
Experience with distributed systems and scalable software development is required
Working knowledge of UNIX or Linux and Windows operating systems
A numerate degree in Computer Science/Engineering with strong academic performance
Work experience in financial services industry is not essential
Willing and able to adapt to different technologies
Self-motivation is important and the candidate must be able to work to tight deadlines
Experience with modern GUI technologies is preferred
Senior Product Analyst Technology Adoption Resume Examples & Samples
Drives definition & creation of Technology Adoption & Usage Measurements associated with the definition & development of LPL and Partner Technologies offered
Responsible for working across delivery teams to continuously improve and expand LPL capabilities to track and measure the usage of LPL & LPL partner technologies within our customer space. Work in conjunction with Product Leaders to define & measure usage of partner technologies via data exchange to build out a "Customer 360 View" of technology products used across our customer set & competitive landscape
Performs in-depth analysis and provide recommendations into key performance metrics and goals
Manages the production and distribution of recurring reporting and ad-hoc analysis
Develops Dashboards and define/implement visual displays of meaningful quantitative information
Develops materials suitable for executive level presentations
Performs other assignments as needed
Responds to customer requests
Participates in or may lead cross-functional team meetings for Adoption Community of Practice and Adoption related projects from concept initiation through product delivery
Strong analytical and data manipulation skills; ability to identify linkages between seemingly unrelated data to deepen understanding of customer needs/behaviors
Requires advanced understanding of data visualization techniques, report writing skills and tool experience; ability to transform data into visual representations for use with Executives and Advisors
Requires a minimum of 5 or more years of synthesizing data and leading analytics
Requires strong skills in/experience with SQL and/or other Oracle Database tools, advanced MS Excel & PowerPivot, MS Access, MS Word, Visio, MS PowerPoint. Experience with relational databases preferred
Proven track record of managing multiple deliverables simultaneously to meet aggressive deadlines and commitments
Comfortable dealing with ambiguity and change management
Ability to collaborate and work across a large and highly matrixed organization
Ability to influence without direct authority and collaborate in a team environment to deliver results
Must be able to work effectively with all levels of management
A high level of integrity, earning the respect and trust of his/her peer groups, business partners, and executives both within and outside of Business Technology Services
Organized, independent, and self-motivated
Strong business acumen and the ability to work with minimal supervision
Business/industry experience in financial services/wealth management
Experience in advisor based technologies (web based portal applications ideal)
Understanding of web analytics and digital marketing/insights methodologies
Business Process Analysis experience
Understanding of Software Development Lifecycle and Project Management methodologies
VBA &/or Python skills
Microsoft Project Server experience
Technology Licensing Analyst Resume Examples & Samples
Knowledge and/or certification of the specific Service Management Process pertaining to the job. Obtained through previous job experience 1-2 years or certification is required
Knowledge of ESPN's Corporate and Production environments and understand how changes will impact these areas is not required but favored
Knowledge of managing a specific Service Management Process pertaining to the job. 2 years' experience
ITIL Foundations certification not required but preferred
Track and maintain an accurate inventory of all assets throughout their life cycle. Assets include but not limited to: copies of software licenses, warranties, maintenance records, all costs associated with asset and maintenance and support
Monitor hardware and software licensing to ensure all equipment and software is properly licensed
Reconcile, audit and validate software licenses against installed asset database
Manage the asset database, central libraries and tools, and ensure regular housekeeping of the asset database
Working with the Lifecycle group, maintain processes and recommend improvements for managing and tracking the full IT asset, license, and maintenance life cycle from procurement to retirement
Working with the Lifecycle group, recommend changes to policies and procedures for effective asset life cycle management (inventory, deployment, utilization, de-installation, reallocation and disposal) of IT assets
Identify opportunities to optimize unused or partially used IT assets to achieve full efficiency and ROI from company assets
Review and make decisions on justification for asset requests
Create new asset records as needed
Facilitate the recovery of assets assigned to terminated employees
Manage the Asset Database, this includes all changes, updates and corrections to an assets record
Provide assistance to Client to ensure the proper software, hardware and mobile devices are ordered based on needs specified from Client
Track the status and compliance of IT software assets, performs necessary audits, and coordinates remediation efforts as needed
Maintain information about software licensing to ensure compliance and utilization
Provides licensing and lifecycle data to aid in software acquisitions, as well as budget planning processes
Possible lifting up to 50lbs
Knowledge and/or certification of the specific Service Management Process pertaining to the job. Obtained through previous job experience a minimum of 1 year or certification is required
Knowledge of managing a specific Service Management Process pertaining to the job. A minimum of 2 years' experience
Associate Analyst, Technology Resume Examples & Samples
Validates test cases to ensure that scripts will evaluate the business function being performed
Gathers and interprets information from multiple sources (including databases, interviews, etc.) and makes recommendations
Partners with team members to develop project schedules, reports and documentation. May be required to act as project lead on small projects and/or provide direction to others on the team
Minimum of a B.S. in Computer Science, MIS or related degree and one (1) year of related experience or a combination of education, training and experience
Technical Service Analyst Technology RBC Montreal Resume Examples & Samples
Responsible for the support of Desktops and Laptops, printers, mobile devices and other core technologies essential to the bank's core infrastructure and businesses, including GUIPT and IPCC telephony for all supported client base
Responsible for incident management, change management and escalation process flow with service partners
Available to participates in 7/24 work arrangements as required to support DSS activities. This includes shift work during the week and potentially some weekends as well
IT Certifications are mandatory such as A+, Net+, Win7, etc. New certification will be required on a annual basis
Technology Resiliency Analyst Resume Examples & Samples
3-5 years of Information Technology experience preferably within Infrastructure
Experience with either Disaster Recovery, Business Resiliency or IT Risk is preferred
Experience with technical documentation analysis, creation or development is preferred
Excellent Verbal and Written communication skills
Ability to define problems collects data, establish facts and draw valid conclusions
Negotiation, leadership, interpersonal and communication skills; the ability to effectively manage stress and engage in continuous learning
Ability to set and drive timelines, training schedules and work across cross functional teams
Leadership and customer facing skills is preferred
Proactive and willing to initiate action, solution oriented
Must have the ability to work on their own and bring their own skills to bear to improve the processes and procedures already in place
Ability to think big picture; view issues and situations with a broad perspective
Analyst Technology, PCS Resume Examples & Samples
Work with corporate finance investment bankers and product partners on M&A, strategic corporate finance, and capital raising transactions in the Technology sector
Perform financial modeling and valuation analysis on public and private companies: comparable company analysis, precedent transaction analysis, leveraged buy-out analysis and discounted cash flow analysis
One year minimum of investment banking experience. Does not necessarily need to be in technology
More likely to have the fundamental excel skills that we need to work with our clients on a day to day basis
A genuine interest in technology
A very strong attitude towards the type of work we will be doing
Someone that is confident in their writing skills
Formal Excel experience and or formal training
PowerPoint expert user
Strong desire to be client facing on a daily basis
Ability to take the lead or play a very strong role in the following
Modeling as it relates to M&A allocation models and private placement / recapitalization exit scenarios. Including thinking through logical hurdles and the steps needed to complete a deal
Drafting pitch materials including some of his own ideas
Writing teasers and other marketing materials
Just starting to work directly with management and / or counsel for active clients
Looking ahead at what needs to be done and adequately preparing for next steps on current and future projects
Highly motivated and talented individual with the desire for a career in Investment Banking or Capital Markets, particularly as related to the Tech sector
Strong team player with a positive "can-do" attitude and desire to be part of a close-knit group operating in an intensive and challenging work environment
1-3 years of relevant work experience for first or second-year Analyst role
Outstanding graduating senior with relevant internship experience for first-year Analyst role
Second Level Technical Service Analyst Technology RBC Montreal Resume Examples & Samples
Responsible for the support of Desktops and Laptops, servers, printers, mobile devices and other core technologies essential to the bank's core infrastructure and businesses, including GUIPT and IPCC telephony for all supported client base
Primarily provides second level technical support to DSS technical service analysts
Participates in the support of the DSS regional "After Hours – On Call" pager and the related after hours problem management process
Provide technical support to all DSS managed sites, on site or remotely
Manage client expectations and provide a high level of customer service in daily client interactions
Available to participates in 7/24 work arrangements as required to support DSS activities. This includes shift work during the week and some weekends as well
IT Certifications are mandatory such as A+, Net+, Win7, Server 2012, etc. New certification will be required on an annual basis
Ability to travel to various bank locations across the region may be required
Previous experience in a technical support role is required
Business Systems Analyst Technology Resume Examples & Samples
Bachelor's degree in Computer Science or similar field; or equivalent work experience
3+ years of demonstrated experience in business and functional requirements elicitation, translation and documentation
Strong analytic skills including ability to identify patterns, potential issues and then translate those into functional and test requirements
Knowledge of and ability to effectively use the appropriate modeling methodologies and toolsets, requirements management methodologies and toolsets, requirements visualization methods and toolsets, and artifact versioning tools
Experience working with Thomson One and Thomson Wealth Management suite with focus on trading tools
Experience working with Tradeweb, UIT and and Money Movement
Experience with providing advisor-facing support using tools such as Bomgar and Service Now
CIB F&BM P&A Technology Product Control Analyst Resume Examples & Samples
Communicating complex issues in a clear and concise manner for senior management
Ability to articulate a "narrative" around dense or detailed financial system outputs
Financial system acumen (i.e., Essbase, advanced Excel)
Analytical, influencing, and presentation skills
Willingness to work independently at times to "figure things out"
Technology Control Analyst Resume Examples & Samples
Support the technology controls and assessment framework, leveraging standard tools and processes to identify control, process, and application issues / deficiencies. Identify framework efficiency and effectiveness opportunities
Engage with technology and business partners to ensure compliance with required assessments per company policy/standards; perform quality assurance validation of issues and assessments prior to closure or completion
Develop presentation materials and reports for the team and senior management business and technology stakeholders; work closely with the technology teams to collect and track an array of metrics required for reporting
Lead small-to-medium scale projects and deliver presentations with minimal supervision
5-7 years of professional experience within Information Technology, Audit, Compliance or Governance
1- 3 years of experience in IT Risk/Technology Controls, IT Audit or equivalent
Proficient in Microsoft Office (especially Excel and PowerPoint) and Microsoft SharePoint
Articulate the business value and impact of technical and non-technical information and understand when to escalate issues
Demonstrate organizational and time management skills with the ability to adapt and adjust to changing priorities and to manage multiple assignments with challenging / conflicting deadlines
Proficient communication, consensus-building, interpretation, analytical, and negotiation skills
CRISC, CISSP, or CISM/CISA certifications a plus
Calypso Technical Analyst IS Technology Pune Resume Examples & Samples
An in-depth knowledge and professional experience of Calypso Technologies Inc. derivatives valuation and trade processing software
First rate understanding and professional experience of cross asset class derivative valuation models covering interest rate, FX, equity and credit derivative products
Working knowledge and experience of downstream accounting systems such as Advent Geneva or Multifonds is highly desirable
Sound Middle and Back Office derivatives processing experience, to include client Order Management Systems, Middle Office Monitoring systems, Settlements, Custodian Funding, and Collateral Management
Minimum 2-4 years professional experience in the valuation of derivatives using Calypso 14 or Calypso 13
Expertise in developing technology in support of pricing models and market data feeds which require on-going evaluation based on market fluctuations
Experience designing / building front-to-back trade capture and work flow processing systems will be especially valuable
Experience of working with XML, FpML is required
Candidates that do not meet all these qualifications will still be considered provided that they demonstrate the necessary skills and experience
Higher level/professional qualification
Very high degree of numerical and analytical ability
Bachelor's degree (in Science, Computers, Information Technology or Engineering)
Domain Analyst End User Technology Resume Examples & Samples
Technology Benchmarking
Market Intelligence
Build strong data knowledge in the primary domain i.e. End User Technology
Support fellow Domain Analysts to strengthen additional domains
Design a suitable suite of metrics to support benchmarking and optimization activities
Deliver compelling Technology Intelligence articles used to form actionable insights
Build & Strengthen key relationships across Technology to support increased action resulting from Analytics & Insights
Work with IT segments to perform data discovery and analysis to produce actionable insights
Responsible for defining and designing measurements and performance targets to measure and improve process Speed, Cost, Quality, Risk that can be internally compared and where applicable externally benchmarked
Working knowledge of TD's Technology landscape & operating environment is preferred
Experience with data discovery & analytics
Knowledge of processes associated with application solution delivery services and or portfolio management
Working knowledge of reporting tools, methodologies & frameworks
Experience in contributing to strategy for achieving organization change
Experience & Knowledge in metric design and implementation
Ability to articulate ideas, share experiences and skills
Highly flexible and able to quickly adapt to changing priorities. Demonstrates leadership qualities, comfortable working in a fluid, changing environment
Strong communicator, with excellent oral, written and presentation skills
Organizational awareness & the ability to balance the viewpoints of various technology teams
Innovative, flexible and not afraid to take calculated risks
Ability to multi-task and manage multiple team and client demands concurrently
Strong team player; comfortable with dynamic work environment
Adept at building relationships and managing through influence
Diligent and resourceful in research and information gathering
Senior Operational Risk Analyst, Technology Resume Examples & Samples
Partner with the technology related areas across the Bank to ensure sound controls are implemented as part of new projects and business as usual enhancements. Reviews, analyzes, and makes recommendations to the design and implementation of the operational risk management framework/measurement methodologies, in coordination with BNP Paribas' Group Risk Management – Operational Risk, as adapted to the U.S. retail banking environment
Provides leadership in the planning, development and implementation of operational risk frameworks/measurement methodologies, policies, standards and procedures specific to the needs of the business which are aligned with the Bank's Operational Risk Program
Analyzes and documents various processes and products, existing or new, by working with the business units to identify key processes as described by the Operational Risk framework (process documentation, risk assessment, controls documentation and testing implementation)
Works with management and staff in areas of the organization affected by alterations in practices to ensure understanding and implementation of new operational risk policies and procedures
Collaborates with other business areas to study and investigate operational risk issues/ incidents and, where necessary identify and implement solutions
Supports the need to identify and execute technology related assessments within stipulated schedules
Assists in maintaining effective and professional relationships with senior management, business and support areas, internal and external auditors, Federal and State regulators, and others dealt with in a professional capacity
Responsible for staying current in operational risk management techniques related to technology driven operational risks, industry best practices, and regulatory requirements. Assist with making recommendations when necessary to safeguard the position of the Bank
Bachelor's Degree in Business Administration) or the equivalent combination of education and experience
3 or more years of risk management and/or auditing operations in a financial or banking institution
Required license(s) or certification(s) CPA, CIA, CBA, CFSA, CTA, CFE, CRP, or CRCM-
Master's/Advanced Degree-Preferred
Rich understanding of Technology Control and disclosure systems
Reporting and Analytics
Process Flow and Documentation
Banking products knowledge
Banking laws, regulations, accounting pronouncements, and SEC regulations
Accounting and Auditing principles and practices
Trust and fiduciary activities
Treasury and Investments
Historical Loss Incidents Collection
Access Management/Security Administration
Patch Management Lifecycle
Process Mapping
Potential Loss Incidents Analysis
External Historical Loss Incidents
Business Environment and Internal Control Factors (BEICF)
Management and Regulatory Reporting
Support the design and implementation of operational risk governance model for the business. Performs necessary monitoring and oversight functions to ensure effective management and compliance with company-wide program requirements. Monitor to ensure key program requirements are being met through analysis of metrics and data. Escalates issues to appropriate levels within the organization
Identify enhancements for program tools and support and improved reporting. Develops new tools, defines requirements, identifies data sources, analyzes data, and prepares reports as needed to effectively provide workable solutions or respond to requests for information from Senior/Executive Management, Regulators, and/or BNPP
Provides subject matter expertise related to program questions. Promotes operational risk awareness. Performs periodic ad-hoc reviews/testing to determine if program is operating as designed
Provides input to Risk and Controls Self-Assessments (RCSAs)
Supports quality assurance sampling and secondary reviews as required
7 or more years combined Risk Management experience; 3 or more years experienced working in technology/Digital Channels/eCommerce Risk Management
Analyze, Challenge and Document various new & existing operational processes, products and activities. Interact closely with Business Groups across the Bank to identify, risk assess key processes as defined by the Operational Risk Department
Provide oversight to the Risk Control and Assessment (RCSA) Program
Support the develop of consolidated Risk Control Self Assessments (RCSAs) which conform to the Operational Risk Framework as defined by the Bank
Provide Operational Risk guidance to business partners to determine Inherent Risk, assess the control environment, and determine residual risk
Lead/facilitate risk assessment workshops with Operational Risk Managers, Business Process Owners, SMEs
Liaison with the business and its key business partners, on an ongoing basis
Exhibits strong relationship management skills
Will often be included as part of a project team and will be expected to interact with the team on a regular basis
Must demonstrate strong analytical thinking and communication skills including the ability to research and understand complex processes, technology controls, and effectively communicate them to management
Must be able to work independently and proactively to take initiative to solve problems quickly
Prior Operational Risk knowledge and expertise including design of effective control processes, development of test requirements, and/or testing controls for effectiveness may be helpful
Must have solid organizational skills, with the ability to handle complex projects in a multi-tasking environment and meet deadlines with quality results
Strong skills with various data bases, automated tools and desktop products
Analyst, Technology Resume Examples & Samples
Experience working in an Information Technology department is preferred
Experience in client onboarding is preferred but will consider candidates without
Experience working with TFS, JIRA highly preferred
Technology Operation Analyst Resume Examples & Samples
To monitor incoming RC tickets queue, work-in-progress and provide Break / Fix support as and when required
Support onsite vendor in resolution of issues and problems with ispace build and LOB applications install and configuration
To respond to adhoc technical question and queries and resolve problems over the phone or by visiting the customer
To update status on tickets so that other colleagues can provide appropriate backup
To escalate any technology security, risk, compliance issues to SDM
To liaise with the other Tech Ops analysts / Business Managers and the Core Tech Groups as required for issue resolution
Navigate the organisation to resolve issues
AD administration for Software groups
Technical advice to customers in order to effectively resolve problems
Coach clients on use best practice and provide appropriate advice to improve their understanding of the IT environment and typical problems
Raise RC requests for the core teams as and when required
Assist the wider Global GSO team as requested by the service delivery manager
Executions of Project Management tasks, e.g. major rollouts, major moves co-ordination, technology systems upgrades, new installations, building power-down, disaster recovery, event management etc
Document any technical issues and share information with other members of the team. Look to document publish knowledge articles
Working with a proactive mind-set to hunt down root cause and repeat issues. Work with global product owners and engineering teams to drive issues through to final resolution
Look to automated fixes and solutions
Ensure process and procedure is being followed across all our execution activity
Good record keeping and documentation of activity
Awareness of workflow processes and escalation procedure
RC system
AIMS / CIMS
LDR Process
Vulcan
Peregrine
Excellent inter-personnel and liaison skills
Comfortable in dealing with clients over the phone and on 1:1
Ability to deal with senior managers, Exec and MD's
Regular contributions to create and update documentation
Expert Data Mining and Excel skills
Participate and contribute in meetings and discussions
Responsiveness to varying conditions
Willingness to work additional hours as required for absence management or large scale or requests
Ability to manage its own time effectively and follow through on issues
Technology Industry Analyst Resume Examples & Samples
Support development and co-creation of insights beyond publicly available information by interacting with Senior Analysts and Knowledge Managers, account teams, engagement teams and service line colleagues to extract, update, share and use appropriate content
Develop relationships within priority accounts/solutions/service lines/markets and collaborates with domain customers and EY Knowledge colleagues to deliver research, analysis and insights that support business development activities and service delivery to clients (including for relationship building initiatives and specific engagements)
Identify cross-sector Point of View (POV) sharing opportunities and seek opportunities to collaborate with across the firm on issues that cut across EY's business activities
Adept at using strategically sound analytical methodologies
Active on social media and familiar with digital technologies and mobile apps (e.g. Spotify, Uber, AirBnB, Waze, Snapchat, Instagram, Vine, Periscope)
Comfortable sharing ideas and participating in social business platforms including Twitter, Yammer! and LinkedIn
Strong interest in how emerging technology trends including cloud, social, mobile, analytics, and security are shaping the business and consumer landscape
A strong interest in understanding the rapidly evolving technology sector and the ability to develop a dynamic point of view on emerging trends
Collaborative and able to work well both as part of a team and independently
Comfortable presenting to audiences and interfacing with stakeholders and internal customers at different levels of seniority
Ability to take ownership for delivering customized projects with a degree of autonomy; adept at working on a number of projects simultaneously
Advanced skills in Word, Excel and PowerPoint
Approximately 5 years' experience in strategy, business analysis, industry research, management consulting or business performance, advising organizations in the relevant domain
Technology Resiliency Analyst Resume Examples & Samples
Identify, track and escalate gaps in technology resiliency
Communicate resiliency risks to multiple levels of management
5-7+ years of Information Technology experience
1-3 + years of experience in Business Resiliency, Disaster Recovery or related fields
Recovery strategies for multiple technologies/RTO categories
Experience with Excel, PowerPoint and SharePoint is preferred
Senior Analyst Technology, PCB IIT Resume Examples & Samples
Identifying and locating specific data available to support the MI consumers and leveraging the data from the various databases
Evaluating the level and quality of the data available, identifying and highlighting any data quality issues, data field interpretation and documenting any deficiencies evident from the data available to assist in the future improvement of the Bank's data systems
Constructing solutions and ways to deliver solutions to data issues highlighted, researching new sources of data and software applications, to make the Bank's data comprehensive
Compare, quantify and comment on similar or disparate trends across different MI, using external data where necessary to explain non-MI specific changes
Working closely with Analysts to identify, quantify and deliver data requirements to facilitate running various MI modeling scenarios. Typically time series data analysis and simple statistical modeling
Identifying, assessing the impact of any issues in the compatibility or otherwise of complaints data with other internal or external data sources, suggesting workarounds, solutions or possible alternatives
Risk and Control Objective - Ensure that all activities and duties are carried out in full compliance with regulatory requirements, Barclays Operational Risk Framework and internal Barclays Policies and Standards
Junior Technology Asset Analyst Resume Examples & Samples
Responsible for the execution of the asset management process to track laptops, desktops, mobile devices, and software licenses through their lifecycle
Support the IT services by managing asset inventory
Communicate changes to asset management processes
Track software licensing and end user assets
Identifying opportunities for improvement at an operational level. This ensures compliance to the process
Liaising with and providing reports to other Service Management functions
Ensure the Asset Management Key Performance Indicators (KPIs) are monitored and met
Ensure process, procedure and work instruction documentation is up-to-date
Understands the services that IT delivers to its customers
Some travel between NYC and Princeton, NJ office
Meticulous focus on data accuracy and following processes
Desirable qualification in a technical discipline, demonstrating skills in the understanding, investigation, analysis and presentation of complex information
Relevant experience in a support functions within a medium to large size of organization
Previous experience with Asset Management a plus
Technology Functional Analyst Resume Examples & Samples
Analyze business requirements documentation and other artifacts received from Product Management
Analyze & understand source system data feeds and data attributes for multiple payment types and document Functional Specifications as per project requirements
Responsible for formulating and creating functional specification documentation, in close collaboration with business analysts, Project Manager and solution architects
Create and modify business facing documentation (e.g. user manuals, solution briefs, functional summaries)
Support testing on behalf of users, operations, and testing teams potentially including test plans, test cases, test-data and review of interface testing, between different applications, when required
Works with application developers to resolve functional issues from user acceptance testing (UATs) and to help find solutions for various functional difficulty areas
Work closely with Product Managers in solution detailing and solution maintenance areas
Primary resource for functional detailing to assist development team of their deliverables
Be a primary source of requirement details towards software solution architects, developers and testers
Minimum 4 years experience in software development project especially working experience with business requirement and detailing the solution into functional System Requirement Specifications
Strong Analytical skills and organized with strong awareness of risk controls
Good written / spoken communication skills in English
Good interpersonal and problem solving skills
Basic knowledge of Cash management (payment and collection)
In-depth knowledge/understanding of industry formats such as ISO20022 XML(specifically pain.001, pain.008, pain.002), SWIFT msg (eg MT103, MT101), PAYMUL, IDOC
Basic knowledge on agile delivery methology
Technical Analyst Digital & E-commerce Technology Resume Examples & Samples
Partner with 3rd party vendors, offshore development team and internal teams to manage and maintain production code releases as well as its stability
Perform design and code reviews to ensure the implementation aligns with architectural plans and roadmaps
Ensure the technical quality of project deliverables
Participate in the application requirements review meetings and perform requirement analysis
Ability to mentor and guide developers
Strong knowledge of design patterns in the enterprise application integration and development space
Day to day support and maintenance
Acts as the primary contact point for business operational support on a rotational basis
Minimum of 3 years retail web development experience
Experience in software design, systems integration and development or consulting
Working experience within J2EE technical development environment
Ability to communicate and collaborate with IT team on incidents and requests provided by business partners
Knowledge of J2EE design patterns
Full SDLC knowledge and experience adhering to its phases, end-to-end
Excellent team player
Strong understanding of Digital user experience
Frontend web development
Technology Functional Analyst Resume Examples & Samples
Working with varois BPM and TPM teams across GTB to gather requirements for Reporting
Translate Business Requirements (BRD) to Functional Requirements (FSD) for different Reporting projects
Closely working with Dev Team and Architectural Group to be sure that FSD's are inline with the product possibilities
Help test team to define test cases based on FSD's
Experience to work for big company/companies as a Functional Analyst
Business and IT process knowledge in the banking industry
The ability to learn quickly
SDLC and common IT practise knowledge
Higher Education
R&A Technology Portfolio Analyst Resume Examples & Samples
Training on completion of templates
First-line of contact for process related-project questions
Development, implementation and clarification of TI reporting processes
Creation and launch of new TI training material (e.g. Single Point Lessons, new user training)
Assisting TI users with usage issues (e.g. provide help-desk support)
Level 1 TI help contact for Portfolio Coordinators (40+ people)
Obtain feedback from TI users for process / tool improvements (including requirements for major enhancements) and collaborate with Quality / IT on solutions
Suggest recommendations to address user feedback issues
Develop / communicate improvements and effective solutions to Quality / IT for implementation into TI
Conduct TI testing, prove-out and development (DEV, QA) as necessary to support TI upgrades and enhancements
Conduct TI-related training sessions for project leaders, coordinators, approvers, new users, etc. as required
Ability to work within established guidelines and procedures
Bachelor degree in Business or Engineering
3 + years of experience in coordinating and communicating with multiple levels of management globally
3+ years of practical experience within Ford
Demonstrated capability and working-level knowledge of Technology Integrator
Advanced Technology Integrator skill set with ability to resolve user issues
Proficient in MS Office Suite, SharePoint and WebEx
Strong leadership, interpersonal, analytical and problem solving skills
Strong global communication (written and verbal) and organizational skills
Solutions Analyst, Global Services Technology Resume Examples & Samples
Collaborate with product team and other internal/external customers to understand business requirements for existing and new products/solutions
Lead discovery and conceptual design work required to translate business needs into solutions and features
Understands overall solution and translates requirements into functional and non-functional requirements. Includes specifications, graphical representations, and presentations that describe the desired solution or product feature. Documentation includes volume and usage predictions, user interface design concepts, error prevention and detection strategies, and flow design
Reconciles disparate information and structure/present it in a way that is understood by all stakeholders
Balances business requirements with technical feasibility
Researches and evaluates solutions alternatives and delivers proposals that meet competitive needs
Identify constraints and assumptions that shape the scope, cost and time of the solution
Analyzes existing competitive systems against product strategies and makes well-defined recommendations and execution plans for efficiency and architecture/design improvements within and outside the execution of current projects
Develop and maintain effective working relationships with peers and vendors to seamlessly integrate the project area into the overall strategic objectives and activities of the organization
Degree in Information Systems, Computer Science or related technical discipline or equivalent experience
3+ years' business analysis experience
Proven experience working with database structures and data modeling including working knowledge of SQL (MS SQL preferred)
Self-motivated, clear thinker focused on the overall solution
Ability to create clarity from ambiguity and lack of clear definition
Experience with commercial product development / delivery
Experience in architecting enterprise applications which are deployed across multiple countries & geographies
Ability to work across multiple projects simultaneously
Analytic, creative and business-focused problem solver
Previous GE Healthcare experience
Strong healthcare domain knowledge including experience with transaction standards (e.g. HIPAA X12 or HL7)
Experience in utilization of RFID and RTLS technologies
Demonstrated creativity and innovation
Strong system design experience
Demonstrated collaboration, negotiation and conflict resolution skills
Drive to learn new technology and build in-depth expertise
Technology Metrics Analyst, VP Resume Examples & Samples
Individual will be expected to design analytics / reporting to meet requirements, leveraging advanced analytical skills and strong attention to detail. This includes reconciling and troubleshooting data issues
Partners with key stakeholders in the business to identify, assess, aggregate and mitigate current and emerging risk events
Communicates results of scoring metrics to governance committees, business process owners and various levels of leadership
Implements new risk policies, practices, appetites and solutions to ensure holistic understanding and management of risks according to industry best practice. Enhances and contributes to strategies, tools, and methodologies to measure, monitor, and report risks
Applies advanced knowledge to utilize and/or produce analytical material for discussions with cross-functional teams to understand business objectives and influence solution strategies
Effectively contributes to projects that impact the organization
Track and communicate project status to team and management
Collaborate with team members on test plan development and design test cases
Knowledge of Risk Management Policies and Procedures
Sense of ownership and accountability for work
Strong technical and/or risk management background
10 plus years' experience with enterprise program management tools and metrics
Experience in delivery of metrics / reporting in an enterprise environment applying best practices
Good understanding of database structures, query languages
Proficient in Microsoft Project, Excel, Access, Word and PowerPoint, MicroStrategy
Working familiarity with data warehousing and big data environments
Ability and confidence to exercise influence over a wide range of individuals at all levels of technical & business leadership
Ability to work independently and in a team, while managing multiple task assignements
Excellent communication skills - verbal and written
Navigates organizational complexity; demonstrates organizational savvy
Bachelor's Degree in Business Administration, Computer Science, Information Systems Administration or related field. MBA a plus
CRISC, CISSP, CISM, or similar certifications a plus
Technology Control Analyst Resume Examples & Samples
Drive a risk mitigating culture within Banking Technology aligned to proactively identify, assess, and manage inherent risks within our platforms and services
Controls Self-Assessment (CSA) process ensuring issues and related action plans are timely documented, assigned, and resolved
5+ years of Information Technology experience in a large enterprise level environment
3-5 years of experience with either Security, Risk Management, Controls, Governance or Audit
Proficient with multiple technologies and architectural design principles is a plus
Technology Control Analyst Resume Examples & Samples
Assist in long term Technology Control Organization's (TCO) information risk and control strategy designed to keep the information assets of the LOB secure
Execution and implementation of that strategy, including risk assessments, remediation, and specific targeted risk projects within the LOB
Lead /Assist in key control areas such as SOX, Risk-Control Self Assessments, etc. testing and review
Participate in key firm-wide programs and be the liaison in providing feedback and help end-to end execution for the LOB
Proactively identify potential risk exposures within new technology solutions being designed and implemented, and partner with application development (AD) teams and Corporate Security groups to implement appropriate solution to mitigate exposure
Foster the maturity of processes for identifying, analyzing, and actively managing the technology control portfolio
Effectively create, maintain and communicate operational metrics and status of technology control projects
Identify areas of unmanaged technology / business risk within the current environment and institute the appropriate controls practices to mitigate exposure
Ensure that all pertinent Information Risk and Control regulatory requirements and applicable JPMC policies are understood by LOB clients, technologists, and TCO team members, and that these policies are implemented and monitored successfully
Provide expertise and knowledge of current industry trends in information and security standards to improve controls across the LOB
Promote teamwork and leadership behaviors within the TCO function, across the LOB and at the firm-wide level
3-7 years related Business experience, with 1-3 years in Risk Management and/or Technology Audit functions is strongly desired
3+ years of Information Technology experience
Subject matter expert on technology risk management with complete understanding of IT control policies
Ability to work and collaborate across teams
Stakeholder engagement skills, including ability to interact with middle/senior management
Knowledge of Identity and Access Management Structures/Processes such as Provisioning, Entitlement Certification, Access Removal and Privileged Access
Written and verbal presentation skills to a wide variety of senior managers across the organization; experience developing executive level presentations
Analytical skills and experience building metric based solutions
Advanced ability to process and analyze data using Excel, MS Access and other tools
Ability to develop and lead initiatives in a cross line of business technology organization, build rapport and garner respect in a collaborative cross-cultural environment
Collaborative style and ability to build the appropriate relationships, including ability to interact with senior levels of management
Bachelor's degree or equivalent preferred
Certification such as CISSP, CISA, etc. a plus
Technology Control Analyst Resume Examples & Samples
Assist in reporting and metrics management aligned with all facets of the CB IT Risk Control Program including Cyber and Technical Controls
Effectively create, maintain and communicate operational and program metrics and status of technology control projects
3-5 years Project Management experience in the area of Risk or Technology
1-2 years PMO or BMO experience preferred
Knowledge of Identity and Access Management Structures/Processes such as Provisioning, Entitlement Certification, Access Removal and Privileged Access preferred
Experience with project or resource management under MS Project, Clarity or other tools
Advanced ability to develop management level reporting using PowerPoint, MS Word, Visio and other tools
Senior Analyst, Technology Risk Management Resume Examples & Samples
Proactively assist the Director, Technology Risk Management in interactions with the Risk Management and Business partners and Audits (i.e., internal and external)
Build awareness and expert knowledge of policies, frameworks, standards, programs and tools for GORM and business partners
Build awareness and knowledge of technology-related controls and the frameworks, processes and standards for the effective management of control deficiencies
Liaise and engage with CIBC regional offices, as directed, to coordinate and address technology risk or regulatory related issues as needed
Support the ongoing development of subject matter expertise on global technology risk trends, including mobile banking, advanced analytics, automated advisors, algorithmic trading, etc
Leverage external resources such as the Institute of International Bankers (IIB), International Institute of Finance (IIF), the World Economic Forum (WEF) and regulatory authorities and agencies to help ensure that CIBC effectively anticipates and responds to regulatory changes that impact technology (e.g., outsourcing to public cloud), particularly for regional offices
Frequent review and analysis related to various risks across CIBC SBUs and Infrastructure Groups
Ensure that responses to ad hoc and periodic requests are addressed completely and in a timely manner
LCS Technology Forecast Analyst Resume Examples & Samples
Experience with DoD or DoN research and development activities, including DARPA, ONR, and NRL
Knowledge of SBIR
MA or MS degree in a related field
Senior Knowledge Analyst, Technology Resume Examples & Samples
Scopes knowledge needs of case teams & liaises with other teams
Provides customized knowledge for client work
Acts s a thought partner, establishes credibility with case teams and provides problem solving & topic/sector expertise insights
Captures, codifies & maintains knowledge content
Bachelors Degree Required; Advanced Degree Preferred
4-5+ years industry experience or 2+ years consulting experience
Knowledge of Technology topics, such as, IT Services & Software, Hardware (PC, Laptop, Tablets, Server), etc
Management Analyst Technology Engagement Analyst Resume Examples & Samples
A Master's degree or higher in Public Health, Public Administration, Business Administration, Information Systems, or a related field; ANDtwo (2) or more years of professional experience with detailed analysis or IT system engagement work
Medical or public health training/experience
Experience with adult training program development, including video/webinar experience
Advanced-level experience using the MS Office Suite Word, Excel, and Powerpoint
Experience with XML, HL7, Orion Rhapsody
Three (3) or more professional references, to be included in your profile. Please include at least one supervisor, peer, and (if you have supervised other staff) a subordinate
Responses to the Supplemental Questions
Business Systems Analyst, Technology Resume Examples & Samples
Actively participate in the delivery and coordination of multiple business system projects from initial requirements phase to final implementation
Work with staff and business community to ensure that project requirements are identified and deliverables are met, including to-be process and gap analysis, specification and design documentation
Translates high-level business requirements into functional specifications for the organization and manages changes to such specifications
Performs solution design and build works using different tools
Facilitates testing environment and participates in testing applications
Facilitates training environment and conduct trainings for users
Provide on-going on call support of applications
Support Business Units on matters regarding systems and operations issues
Documentation on necessary information for further analysis and improvement
Provide Business Units rapid responses with agreeable recommendations
Assist on system change requests to assure all system configurations are suitable to business needs
Adhere to the team's operating procedures to strive for higher efficiency
Attend periodic trainings to gain necessary knowledge, skills, and abilities to successfully perform their duties
Bachelor's degree in Computer Science or equivalent plus minimum 4 years of relevant professional work experience in IT application system implementation
Ability to write simple code/script with one of the coding language (.Net or Java or etc.)
Ability to write SQL statement including select/insert/update/delete to do data analysis
Web application development skill is preferred
Strong analytical and problem solving skills with an ability to develop creative alternatives to resolving issues or complex problems
Natural curiosity and desire to learn
Ability to work in a project team oriented environment in a complex and diverse business unit of a multi-national company
Ability to work effectively in a fast-paced environment as part of a high performance team
Ability to work with minimal supervision to meet deadlines, handle multiple priorities, and perform job responsibilities accurately
Strong organization skills to balance work and lead projects with attention to detail
Strong interpersonal skills to interact in a team environment and collaborate with team members internal and external to the organization
Demonstrated ability to handle confidential information
Enthusiasm for the entertainment and travel industries
Proficiency in MS Word, PowerPoint, Outlook, and Excel
Proficient in spoken and written Chinese and English
Proficient in the use of Microsoft SharePoint development toolset and SharePoint Permission Management and platform maintenance with experience on Portal and workflow design and build is a plus
Analyst, Technology Resume Examples & Samples
Financial Services experience highly preferred and mutual funds processing would be a plus
Prior experience in SQL preferred; Understanding of database concepts and information model
Knowledge of TFS, Audit procedures, IT Systems, Systems Development Life Cycle, Microsoft Visio highly preferred
Test Analyst PCB Technology Resume Examples & Samples
The role will execute to the functional testing plan, strategy and approach with adequate support
The role will be responsible for creation and execution of reusable test scripts
The role will ensure usage of right test data for the right test environments and scenarios with complete coverage
The role will report and track defects till they are closed
The role will ensure that test execution, defect logging & tracking and reporting are centralised and refreshed in Quality Centre
The role will liaise with other project test streams and close out requirements and dependencies in testing
The role will undertake root cause analysis of defects and communicate to Business and project Teams
The role will update the Test Lead/Manager on progress of testing activities performed
The role will assist in the induction of new joiners, mentoring less experienced team members
The role will proactively take on additional tasks and ad-hoc projects as requested by the Test Lead/Manager
Improve technical knowledge and functional subject matter expertise through self-learning or training
Knowledge sharing with colleagues and peers in Global Payments testing streams
Work with other test team members to improve testing processes
Effectively manage stakeholder expectations through communications activity to enable the successful delivery of initiatives
Support business administration activities which may include Organisational structure, Communications and Facilities Management (where applicable). Work with the appropriate teams on space management, forecasting and logistics
Facilitate specific regional and locational support where agreed ensuring appropriate levels of support are in place for the CORPORATE Technology team and wider business management team
Actively support the management of resource and headcount requests, and financial management
Build and maintain professional relationships with key stakeholders, partnering with the Business Managers within Corporate Technology and wider Chief of Staff team for CORPORATE Technology
Support the governance management strategy, including aggregation of ad-hoc strategic MI (including Business Performance reporting)
Develop team based problem solving, driving solutions consistency within the CORPORATE Technology strategy, working with the federated business management team to support effective delivery against our CORPORATE Technology vision and objectives
Support Commercial Management activities across the Corporate Technology Chief of Staff function, focusing on our cost and Supplier Management strategic agenda. Liaise with internal and external suppliers to ensure data and information feeds (for cost, risk and operational performance) to support the requirements of CORPORATE Technology
Exercise effective governance and controls to support the management of compliance training, ensuring all training is completed within Group deadlines, collating and aggregating required Management Information as appropriate
Support the change governance processes, driving continuous improvement, knowledge sharing and best practice across teams
Central point of contact for managing queries, escalations and team access rights
To apply for this role, upload a copy of your updated resume
Team Manager Workday Technology Analyst Resume Examples & Samples
Lead the designated team in managing the day-to-day activities, and proactively outline and determine future capabilities to support Talent Management and the organization. Provide overall prioritization of work assignments and management of functional team resources, and their activities
Build and maintain a strong functional team through effective recruiting, training, coaching, team building and succession planning. Prepare and participate in the preparation of staff development plans for each member of the team. Assess the skills and skill levels necessary to achieve work objectives
Promote proactive approaches to solve business needs/problems, while also enhancing the understanding and acceptance of the system capabilities. Based on business need; negotiate priorities and support requirements with the IT Dept. and others as appropriate
Planning, budgeting and forecasting team needs and applications. Maintain awareness of vendor plans and the potential impact of those plans on current and future system functionality. Review impending business issues that will have a direct impact on the team and provide senior management with an assessment of the impact, scheduling considerations and other information required for a complete business case
Consult with business unit and customers to analyze user needs and proactively recommend system solutions
Develop solutions by planning, designing, configuration, testing, and implementation
Maintain/monitor current information systems, including periodic system updates
Provide individual technical support and resolve daily issues
Proven knowledge of Workday HCM and related modules, thorough understanding of system architecture, business process framework and security
Technical – knowledge of HTML, SQL Server Database, DB2, Web application security, Workday Configuration
Superior analytical/problem solving skills, effective project management skills, ability to effectively communicate with all levels of management and employees, ability to meet established deadlines with quality output, ability to multitask
Bachelor's Degree and minimum 3 years' experience in system integration/configuration experience in multiple Workday areas: HCM, Payroll, Absence Management, Time Tracking, Benefits, Compensation, Talent, Performance Management, Recruitment, and Mobile. Including requirements gathering, prototyping & design, including process mapping and gap analysis
Min 3 yrs. experience in a consulting or relationship focused role
Min 3 yrs. experience of Lead or Management experience. Leading a team. Work flow. Employee performance (issues, development, reviews, etc)
Technology Analyst, Redeployment Center Resume Examples & Samples
Engage in the support of Key's computer platforms at corporate, campus and data center locations
Provide high level of customer service to Key's internal client base and other support teams
Image, configure and ship Microsoft Windows and Apple MAC OS computers
Follow established and documented guidelines to perform the functions of the job
Work closely with team and produce clear documentation
Manage inventory of Key's IT assets using asset tracking software
Facilitate daily shipping and receiving of various IT assets
Assist in daily monitoring of team email inbox
Possess an associate's degree in computer science and/or business, or the work experience equivalent
Experience imaging computers and provisioning applications using Microsoft System Center Configuration Manager (SCCM)
Ability to work independently on individually assigned tasks
Possess excellent customer service skills
Technology Assesment & Policy Analyst Resume Examples & Samples
Coordinate materials for working groups meeting to draft access policies and standards
Reach out to procedure owners to align procedures to policies and standards
Coordinate assessments of impact to CT&R for policies and standards being drafted
Create dashboards to show progress to plan, risk and control performance
Maintain mappings of controls from standards and assessments
Create reporting on control mappings in a highly consumable way
5+ years of professional Business experience in a large enterprise environment
Experience in either Policy Management, IT Risk/Audit and Controls or Governance preferred
Extensive experience with MS Excel and PowerPoint tools is required
Experience in building MS Access databases/dashboards with highly user friendly interfaces is required
Expertise in analysis and reporting
Demonstrated organizational and collaboration skills. Track record of establishing and maintaining collaborative cross-organizational partnerships to achieve results
Outstanding communication skills both written and oral
Analyst, Technology Systems Resume Examples & Samples
Analyzes the impact of configuration changes and vendor releases to determine impacts to core HR systems (Cornerstone / Midas interface) and downstream consumers of HR data (Internal & External)
Performs thorough problem analysis, including problem re-creation, resulting in resolution of system-related issues
Troubleshoots systems and integration issues by identifying root cause (e.g. data, technical, network, etc.)
Partners with vendors, enterprise IT teams and HR back-office and end-users to design, test and implement process and system change requests and break-fixes
Develops, reviews, and updates system, process and security documentation related to system changes ensuring thorough and accurate information
Serves as the go-to person and subject matter expert (SME) for configuration, business use, as well as capabilities and limitations of HR systems (Cornerstone and add-on interfaces)
Three to five years' experience with major HRIS/HRMS platform(s) i.e. Cornerstone or other
Solid understanding of core HR learning management practices including Learning Management, Operations and HR Shared Services
Experience in software/system development life-cycle phases; requirements, analysis, design, testing, implementation, deployment and system upgrade
Intermediate understanding of MS productivity software including Excel, Word, PowerPoint, Visio, Project and Access
Excellent data analytics and reporting skills. Excellent problem solving and analytical skills
Ability to manage multiple efforts and competing priorities
Ability to drive tasks and open action items to completion
Proactive and possessing the ability to work independently and manage time effectively. Able to work under pressure, deal with deadlines and demonstrate flexibility on the job
Ability to maintain confidentiality and professionalism
Comfortable with team-based work structure
The ability to clearly define problems and articulate solutions in writing or within a group setting
Equivalent work experience is required
Technology Analyst, Mid Resume Examples & Samples
3+ years of experience with the Army, DoD, or IC
3 years of experience with strategic consulting, including the facilitation of information studies and analysis
3 years of experience with systems analysis and design, requirements engineering, or BPMN
3 years of experience with enterprise architecture using standard frameworks, including DoDAF
Experience with presenting, briefing, or communicating analytical material and Microsoft Office, including Excel
Knowledge of industry accepted standards and best practices for strategic planning and portfolio management
Ability to interact and network with all levels of staff effectively, including internal staff and senior leadership at the client site
Ability to work in a collaborative team environment
Enterprise Architecture Certification
Principal Technology Licensing Analyst Resume Examples & Samples
Proven experience in developing embedded software licensing strategies, as well as developing, negotiating and closing complex contracts
Familiarity with, or willingness to learn, technical concepts
Working knowledge and workflow familiarity with Contract Management Systems
Experience summarizing business contractual terms for clients, such as license rights, product entitlements, and use restrictions
Exhibit independent, progressive and strategic thinking, and develop and provide effective, economic solutions
Ability to maintain strong working relationships with demanding internal clients
Consultative approach and the ability to influence others
Strong interpersonal, business writing and verbal communication skills as well as sound presentation and facilitation
Ability to establish effective partnerships internally and externally, at all organizational levels and across boundaries
Proven project and resource management skills including the ability to work on multiple large scale projects concurrently, oversee resources as well as deliverables and timelines
Contract administration experience
Responsive and service-oriented attitude
Excellent analytical skills, well-organized and detail-oriented
Experience in and/or knowledge of the software, hardware and/or cloud industries
Technology, Equities FIX Onboarding, Analyst Resume Examples & Samples
Excellent communication skills with a passion for high quality client service
Excellent knowledge of the FIX protocol
Solid experience in project management
Solid experience in technical support in a distributed environment, including experience of FIX support
Strong understanding of EMEA Equities markets and products
Strong FIX certification and testing experience
Good knowledge of connectivity, Networks and TCP/IP, Firewalls, VPN
Good knowledge of UNIX/Linux
The ability to work effectively with local and global technology and business teams
The ability to work well under pressure to provide high quality, accurate and timely solutions
Self-motivated with an ability to work with minimal supervision
Programming or scripting knowledge desirable
Experience of software release and version control systems desirable
Relevant qualifications in engineering, computer science or an equivalent
Systems Analyst, Technology Engagement Resume Examples & Samples
Develop, document, deliver and support user training programs and tools for new and existing systems
Work with business teams, define business requirements and translate to system design
Responsible for user adoption and engagement of new features, processes, system and programs implemented by the Customer Transformation group
Support the development, delivery and management of communications regarding trainings, enhancements and system information
Creation, deployment and training for online job aids that are based on actual business scenarios
Understand and utilize business requirements to review test plans and conduct testing with user communities that supports new processes and system enhancements
Ensure acceptance and adoption by users for enhancements and system process changes
Monitor internal Salesforce environment for errors and potential system issues in order to track and report to wider team
Communicate issues to overall team for fixes to be developed and put into place. Delivery of backlog based on understanding user priorities
Understand client pain points and define / deliver technology enhancements to streamline business processes
Design process flows for new system or system changes that map to a user's/department's business function
Monitor and review work undertaken by project team members in order to provide recommendations and feedback on the appropriate use of materials, tools, and equipment
A Bachelor's degree preferred in a business, communication, or IS related area and up to 2 years of related experience, or equivalent work experience. Advanced degree/credit is a plus
Experience with developing and implementing User Adoption Methodologies
Knowledge of Change Management techniques related to Technology Adoption
Strong skills in identifying operational issues and recommending solution strategies
Experience with Learning Management Systems and creating training tools for end users
Ability to write and organize procedure manuals and supporting documentation for system training programs in accordance with organizational / departmental requirements
Exceptional communication skills, both written and verbal with the ability to clearly articulate messages to a variety of audiences
Problem solving and root cause identification skills
Knowledge of relevant industry practice preferred
Proficient in relevant software e.g. Microsoft Office products (Excel, Word, PowerPoint) and other database type products
Familiarity with project management approaches, tools and phases of the project lifecycle
Technology, Gsam, Analyst Resume Examples & Samples
As a developer within Goldman Sachs Asset Management Technology, the successful candidate will be actively involved in key projects and initiatives that impact the GSAM business worldwide
Partnering closely with colleagues across technology teams and business users, he/she will focus on ensuring high quality and timely deliverables
The candidate is also expected to have a strong technical background which he/she will effectively leverage in interactions with technology teams spanning globally and in providing support to the GSAM business users based out of Bangalore, Asia, Americas and Europe
Engineering graduate with JAVA and SQL
Background in EMS, distributed processing & enterprise system designs are preferred
Biometric Identity Document Technology Analyst Resume Examples & Samples
Active TS/SCI clearance with Full Scope polygraph
Bachelor's degree from an accredited College or University, or a minimum of six (6) years of relevant work experience
Minimum of six (6) years of experience working in the IC and with Foreign Governments
Minimum of six (6) years of experience working with cryptographic standards for the IC
Minimum of isx (6) years of experience with public key infrastructure systems, smart card technology, and deployment of authentication systems
Minimum of six (6) years of experience with biographic information found on identity documentation such as passports and national identification cards
Minimum of six (6) years of experience with biometric standards and technology
Minimum of six (6) years of experience writing and publishing technical intelligence reports
Minimum of six (6) years of experience with cable writing
Minimum of six (6) years of experience conducting all-source analysis
Minimum of six (6) years of experience analyzing data encoding methods such as bar codes
Experience working with image data analysis tools
Minimum of six (6) years of experience understanding how information is contained, formatted, applied, verified, and analyzed in various security documents utilized around the world (i.e. barcodes, RFID, E-chips, photos; as well as ISO and PKCS standards
Experience with CAD software
Experience with 3D printing
Workplace Technology Analyst Resume Examples & Samples
Supporting the creation of a Workplace Strategy, Business Case and Transformation plans
Developing high level designs which support robust technology solutions, taking into account the user requirements, technical requirements and business strategy
Driving technology architecture and infrastructure detail design activities
Driving workplace transformation build, test and implementation activities
Identifying business opportunities for workplace transformation related improvement based on benchmark data and supporting high-level cost benefits analyses
Providing input into and contributing to business case development and TCO analysis
Contributing to asset development and harvesting
Working on projects across a variety of industry sectors
Working with a team of consultants to deliver value and business benefits using workplace transformation technologies and infrastructure
Previous experience of working and consulting with a client to deliver value and business benefits using Workplace Technology technologies Proven experience of influencing key stakeholders within an IT organisation
Skills in shaping and/or supporting the delivery of infrastructure solutions from initial assessment and qualification through to effective delivery
Proven experience designing and deploying workplace technology platforms (such as Microsoft Windows, Exchange, Office etc.) including Technology analysis, design and
Experience of working within a technical project team with a focus on workplace collaboration technologies
Developing and delivering presentations to senior IT stakeholders
Proven ability to work creatively and analytically in a problem-solving environment
Exposure and some experience to the full project lifecycle and structured project management methodologies (e.g. Prince2, PMP)
Cloud computing and web technologies
Mobile workplace and remote working
Virtualisation and thin client technologies
Application remediation, packaging and streaming
Desktop architecture, management and support (Windows, Mac OS, Linux)
Enterprise Infrastructure (Desktop, server, networks)
Workplace Technology Deployment and User AdoptionIdeally, you will be educated to Bachelor degree level
Technology Architecture Analyst Resume Examples & Samples
Civil System Engineer Degree
No working experience required
Advanced English (listening, writing, speaking)
Good communication (written and oral) and interpersonal skills
Technology Analyst Junior Resume Examples & Samples
Translate business requirements, identifying the best solution
Participate and support the performance, integration and system tests
Work in multi-disciplinary teams (technical, functional, business) locally and remotely
Deliver user training
Knowledge of at least one business process (Finance, Manufacturing, CRM, Industry 4.0 etc)
Fluent English
Outstanding communication skills
Available to travel
Proactive, result oriented
Fluency in Czech/Slovak
Technology Summer Analyst Resume Examples & Samples
Entering the final year of a four-year US college or university program
Proven interest in financial markets
History of academic excellence
Preferably pursuing a degree in Computer Science, Engineering , or Mathematics
Knowledge/experience and interest in one more of the following areas a plus
Technology Analyst Co-op Resume Examples & Samples
Provide customer service for technical requests and issues
Assist with remote access and desktop support
Meet established service levels to ensure satisfaction and manage customer expectation
Follow established processes for problem resolution
Apply technical and business knowledge to identify, analyze and solve problems
Provide updates to knowledge base information
Validate new software for certification and distribution to customers
Manage software licensing inventory for business area
Maintain technical labs by keeping hardware/software current
Experience with troubleshooting desktop issues in a Windows environment
Working knowledge of desktop hardware and software and their integration
Exposure to desktop / server security, networking and virtual technologies
Installing, configuring, testing desktop software and producing installation / configuration documentation for use in a certification process
Ability to successfully build and maintain strong working relationships
Ability to pay close attention to accuracy and detail
Ability to work in a multitasking and dynamic deadline-oriented environment
Well-developed analytical and decision making skills
Very good documentation skills
Must be a self-starter with strong initiative
Build a network of fellow students on coop/internship assignments
Given the opportunity to volunteer and give back to the community
Attend events on a monthly basis with guest speakers from various departments within our organization to further develop your skills as a professional
Learn about our culture and core values
Global GRC Technology Analyst Resume Examples & Samples
Coordinate system implementation activities, including monitoring progress to plan, identifying and tracking open issues, identifying gaps/areas for improvement and making recommendations for adjustments
Be main point of contact for system users, IT to troubleshoot ongoing issues or questions
Coordinate user access
Coordinate reporting
Assist with development and deliver training as needed
Ongoing development and maintenance of SharePoint site(s)
Prepare and maintain system related documentation
Escalate issues and roadblocks timely
Interface with other stakeholders and business units as appropriate
May assist with Strategic Risk Management sessions such as brainstorming, workshops, etc
Bachelor's degree with a major in accounting, finance, business administration, information technology or systems, or equivalent
Proficient computer skills including Microsoft Office suite
Excellent problem solving ability and ability to resolve issues under tight time frames
Ability to prioritize assignments/projects and multi-task within restricted time constraints
Online Technology Analyst Resume Examples & Samples
Frontline phone support for instructors and students in online courses including web conference, streaming video and recorded lectures
Monitor live online classes for problems with audio, video or other streaming issues. Notify proper staff for course wide issues for live classes
Provide email support of student and faculty technical questions
Support students with online and proctored exams
Create ServiceNow support tickets regarding all contacts made to the helpdesk. Consult with or transfer to 2nd tier support for unresolved tickets
Assist students with basic course web site navigation and assignment submission
Biometric Technology Analyst Resume Examples & Samples
TS/SCI with polygraph
10 years of experience in biometric technologies
10 years of experience supporting the intelligence community
Understanding of biometric technologies, applications, devices
Experience writing technical reports
Bachelor degree, or years of experience in lieu of degree
MS Degree
Biometric Certification
Technology Policy Analyst, GS Resume Examples & Samples
Some travel is required
Experience collecting and analyzing data from and/or information about current and emerging technologies in the research and development stage, such as, but not limited to, automated vehicles, new transportation applications, and other novel transportation technologies
Experience interpreting, presenting, and preparing reports and materials on analysis of current and emerging technologies in the research and development stage
Technology Policy Analyst, GS Resume Examples & Samples
Experience assisting in the collection and analysis of data from and/or information about current and emerging technologies in the research and development stage, such as, but not limited to, automated vehicles, new transportation applications, and other novel transportation technologies
Experience preparing reports and/or outreach materials on analyses of current and emerging technologies in the research and development stage
Experience assisting in the analysis of existing policy options and related programmatic activities, the identification of when new policy/programmatic options are required, and in the development of new policy and programmatic options
Junior Technology Analyst Resume Examples & Samples
Relational database knowledge and experience, MS Sql Server highly desired. Including temporary tables, stored procedures, triggers, indexes, and performance considerations
Experience using tools such as Apache Spark and/or Python is desired but not required
Excellent time management skills (on time, within estimated workload, according to scope, and with flexibility when required)
Background/Training
1-3 years of experience in the field of Hadoop support, ETL, IT development and/or data analysis domains
Knowledge of Linux is a must
Strong understanding of Hadoop, Java, Scala helpful but not required
Experience in the healthcare industry either payer or provider focused is a plus
Fusion Analyst / Technology Enabled Analyst Resume Examples & Samples
5+ years of experience with operating in direct support of active DoD or interagency collection, kinetic, or non–kinetic operations
2+ years of experience in all source intelligence analysis with nuclear, biological, and chemical problem sets, intelligence methods, and analytical tools, foreign state nuclear, biological, or chemical weapons programs, and the acquisition of related material, including counter–proliferation
Experience with fusing large unclassified or Open Source data sets with other classified IC data
Experience in working with M3, TAC, Analyst Notebook, Palantir, TIDE, Firetruck, JEMA IC, DataXplorer, Voltron, or JIDO Attack the Network Tools Suite
Experience with exploiting and dissecting large data sets
Experience with basic development, including JavaScript, Java Map Reduce, Pig, Python, or HTML or CSS
Experience with military forces focused on counter–proliferation or counter–WMD
Experience in working with Publically Available Information in a classified environment
Possession of excellent writing skills
Technology Portfolio Analyst Resume Examples & Samples
Project Manage the development and implementation of a management process,and toolset (Flightmap) for portfolio management
Develop KPI's to capture, cost, risk and value and compare technology projects using tools such as Net Present Value, implement and facilitate their reporting
Work with the Technology teams located in UK, SE, NL and US to develop, train and populate a database to capture costs, risks, revenues and timescales
Establish a wider business governance model with stakeholders within Technology, Engineering, Finance and Business Development
Establish a whole portfolio value and provide scenarious and options to improve value against business agreed targets
Support in preparation of material for reviews with senior leadership for investment decisions
Become the internal 'super user' of portfolio management software and work with the provider to tailor and customize the tool
Lead, project manage and deliver this change programme
Junior Project Analyst / Technology Liaison Resume Examples & Samples
BS/BA in Finance, Accounting, MIS, or other related field
Knowledge of accounting principles and familiarity with financial statements, including balance sheet and income statements. MetLife corporate financial statement knowledge is preferred
Experience with business analysis work
Good consensus builder, team player
Excellent oral and written communications skills including strong meeting support skills including: setup, creation of clear meeting agendas, and meeting facilitation skills
Ability to work autonomously and be proactive in identifying and resolving issues, and identifying tasks to be accomplished (in support of the project)
Strong MS Word, Excel, PowerPoint skills are necessary and knowledge of Microsoft Project, Visio, and MetLife admin systems a plus
Familiarity with BI Publisher, PeopleSoft (MetLife's Corporate Ledger software), including People Soft Query
Insurance experience a plus
Senior Performance Analyst Technology Resume Examples & Samples
To support production of annual Plan & rolling forecasts for all Technology Teams
To track actual spend vs target and promote necessary interventions
To collate global position for Technology data at regional/ country level and report accordingly
To ensure variances to target are fully explained and provide support in following up on mitigating actions
To provide ad-hoc support to Technology Finance team requests
To maintain relationships with GBS and CFO (embedded Finance) teams
To support central BSI activity, including review of balance sheet provisioning process
To support the administering of the recharges process (communication with EF, review work for accuracy/completeness, resolve ad hoc queries)
To support monitoring of Delegations of Authority compliance, particularly with respect to P2P processes
To support P2P process improvement activities (GRIR/clearing/non-compliance)
Build a business partnering relationship in Technology to drive performance insight
Consult with Accounting Policy Team and Internal Control to ensure appropriate accounting treatment and processes are followed
Support the design and operate an active back up plan
To document processes and maintain documentation, to contribute CI initiatives
To provide general assistance to other members of the team
To run ad hoc analyses and reports
Adhering with the tasks outlined in the EMS/QMS Systems of EBSC
Relevant degree with recognised national or international professional accountancy qualification e.g. CIMA, ACCA, ACA, CPA or qualified by experience
Experience of BP (or other) reporting and MI processes (Actuals, GFO, Plan)
Experience of performance management, management information and reporting processes
Good spreadsheet and presentation skills
Skilled at interpreting accounting data, able to provide a focus on underlying trends and messages
Analyst, Technology Solutions Resume Examples & Samples
Maintains knowledge on current and emerging developments/trends for assigned area(s) of responsibility, assess the impact, and collaborates with management to incorporate new trends and developments in current and future solutions
Champions and enhances organizational initiatives by positively influencing and driving change management and/or departmental/enterprise initiatives within assigned area(s) of responsibility
Serves as a resource to team members and applicable internal/external stakeholders on more complex assignments/projects for his/her assigned area(s) of responsibility
Facilitates change to the organization through the more complex analysis, design and implementation of business processes that achieve business objectives
Identifies and recommends process improvements that significantly improve efficiency, customer experience and/or quality for his/her assigned area(s) of responsibility
Consults/Analyze on more complex assignments and/or projects for his/her assigned area(s) of responsibility
Consults and collaborates with key internal and/or external stakeholders to elicit more complex business issues, determine root cause(s), and capture business needs
Collaborates with internal and/or external stakeholders to design, assess, select and recommend more complex solutions and/or alternative approaches that will achieve business goals
Collaborates effectively with appropriate internal and/or external stakeholders on more complex issues and conflicts that impact time, cost, scope, quality and risk of assigned projects
Validates that the solution meets the business need by developing more complex acceptance criteria and plan to evaluate
Determines and recommends the most appropriate response to identified more complex problems, issues and/or defects by assessing impact and prioritization
Provides more complex research and analysis to support business operations and presents findings to management or project leader
Determines more complex best practices and suggests how to improve current practices
May serves as a mentor and share knowledge with junior and/or peer team members
May provide more complex testing support as needed
3 - 5+ years' experience in business analysis that directly aligns with the specific responsibilities for this position
A demonstrated track record of consistently meeting and/or exceeding performance expectations
Drives performance targets to completion
Systems Analyst / Technology Specialist